Our people are our most important asset and we try to foster and nurture talent and encourage leadership. A part of our vision is to attract and retain the best talent; those who are committed, passionate, driven and with a belief in our core values.
Our key team consists of two associated professionals from diverse backgrounds synergizing their areas of practices. Colleagues on the field and friends off it, Mr. Manoj Kumar Chaubey and Mr. Raju Ranjan have created the ideal atmosphere for the rest of the team to work in an efficient and lively manner. Our executive staff, interns and vendors are selected by following our policies of integrity, market sincerity and expertise which are very much indistinguishable to our firm's vision and objectives.
CA. RAJU RANJAN

, 

B.Com (Hons.), F.C.A., CAIIB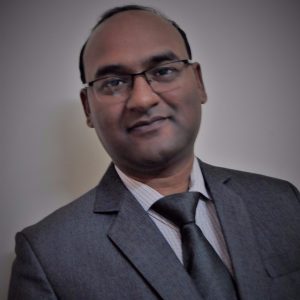 CA Raju Ranjan, a founder partner of the firm, is a Fellow member of Institute of Chartered Accountant of India since Aug-2009. He has vast experience in Banking, Finance, Accounts, Auditing, Taxation and MIS.
Before establishing the firm in 2018, he served the Punjab National Bank for seven years and left the bank as Chief Manager. He joined the bank as Manager (Credit) in Feb-2011 and worked in the area of corporate finance in a Mid-Corporate branch and deals with various big corporate. In 2013, on promotion as Senior manager (credit), he became a member of Credit Division Team at PNB's head office, and assigned the work to accurately & efficiently evaluating the credit appraisal for Corporate lending above Rs.50.00 Crore along with provide guidance to field level credit officers. Within a short span of period he was awarded as "Employee of the year" in 2014. To work with top authority in the bank, he has gained prosperous experience of credit decision making.
Before joining the bank, he had worked with one of the top CA firm in Delhi as Audit Manager and gained rich experience in the area of Accounting, Auditing, taxation, Secretarial work etc.
CA. Manoj Kumar Chaubey

, 

B.Com, A.C.A.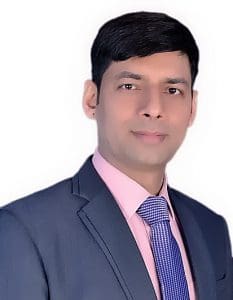 CA Manoj Kumar Chaubey, a founder partner of R M C & Associates, is an Associate member of Institute of Chartered Accountant of India since Nov-2012. He has reach exposure in the area of Statutory Compliance, Finance, Accounts, Secretarial and corporate legal support and Audit and Assurance Service.
Before establishing R M C & Associates, he has worked with some Private, listed as well as unlisted, company also he had an association as a partner with a Chartered Accountant Firm. During his tenure, he has conducted Statutory Audit, Audit under the Income Tax, Internal Audit, Direct and Indirect Tax compliances, Financial Reporting, Financial Planning and analysis, Accounting, Management Information System, ERP Implementation, Secretarial and Corporate legal support, Corporate Finance, Statutory Certifications, activity for defining Internal Financial Control, Advisory over Taxation matter, Financial Matters, MSME and Wealth Management.
In addition, he is also a Certified Equity Derivative Professional.